Stand Up Paddling or SUP is a new fun way to enjoy the ocean. It's a perfect way to enjoy your surroundings, relax and get a full body workout in at the same time! Here are a few reasons why you should try it: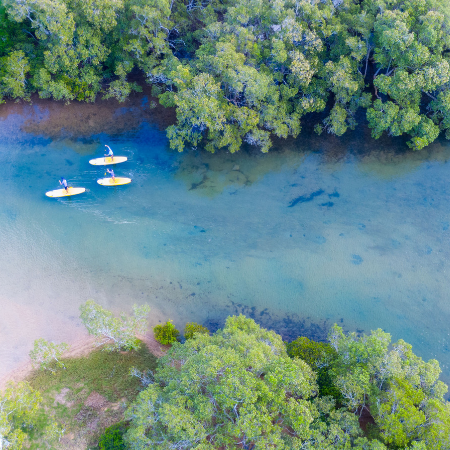 Anyone can do it!
Everyone from kids to senior citizens and even dogs can do it! It is super safe, fun, easy and it has amazing health benefits. It is a great way to be adventures and explore nature and the outdoors. You don't have to be experienced to do it. It's all about finding your balance and keeping a good posture.

Relaxation
Getting up early and enjoying the sunrise while paddling is one of the most relaxing things you can do. It is an hour of pure relaxation while being active! It keeps you in the present, because you can't afford it to lose your focus.

A fun activity with family and friends
However stand up paddling doesn't have to be all about relaxation and meditation. It's a perfect activity to do with friends and family. It is enjoyable and a fun way to have a nice day out on the water. It may look as simple as standing up but somebody will have an unexpected splash which makes it even funnier.
You can even compete against each other and have fun competitions on who's the fastest paddler without falling off. Fun guaranteed!

A killer workout
Forget about running, going to the gym or doing a hike. Paddling is an amazing workout and it requires a lot of effort to stay balanced. It's a good way to train all those small muscles that keep you on your feet. While doing an hour of paddling you can burn up to 500 calories!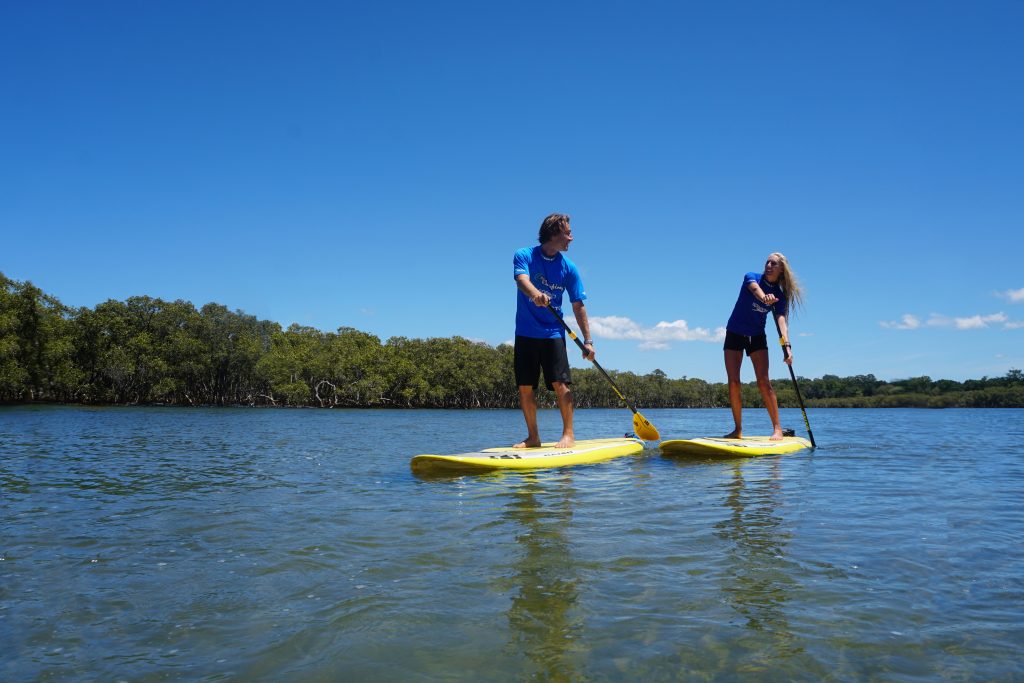 We SUP in small groups, starting with important safety information we will cover all of the basics including; warm up, how to stand and control the board, proper stroke and turning techniques, correct posture and positioning, safe entry and exit from the water and most importantly we will have lots of fun. You will be surrounded by a beautiful natural landscape and have the chance to spot some amazing marine life including: dolphins, fish, seabirds marine plants and sea turtles.
Book your SUP lesson today with Lets Go Sup!